Welfare units are an important legal requirement for any construction site, especially if the work is going to take longer than 30 days. Find out why they are so important and what they offer.
What Are Welfare Units?
Welfare units provide essential amenities to workers working on a construction site. These amenities include toilets, showers, and hand washing facility, space to prepare meals and eat them, as well as drying rooms and changing rooms.
These facilities are important to the welfare of the workers, hence the name.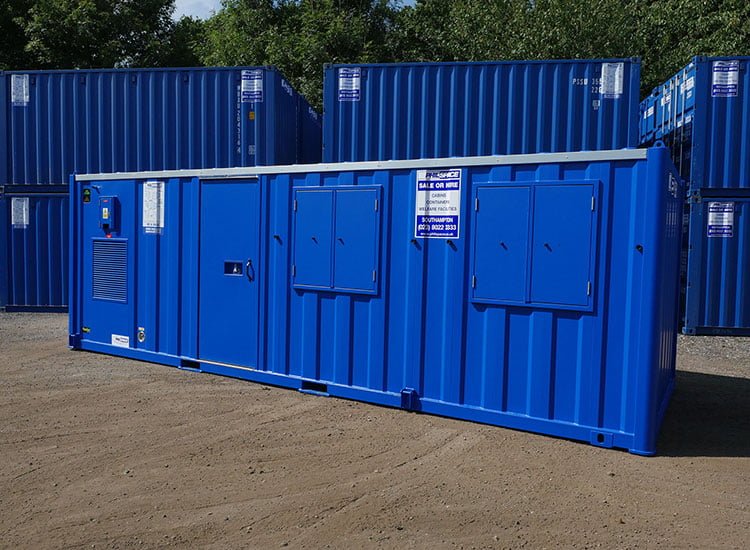 Why Do I Need Welfare Facilities?
Most construction sites are empty sites with no amenities present, but with a large number of people working. As a result, there need to be provisions for these workers, including sanitation, shelter, and rest.
This gives them a workplace that is healthy and comfortable for them.
However, while having welfare facilities does benefit the workers, their morale, and their productivity, it is not a luxury that can be dispensed with.
Having welfare facilities on your construction site is a legal requirement.
What Welfare Facilities Do I Need to Provide?
Welfare facilities fall under these categories:
Sanitary conveniences
Washing facilities
Drinking water
Changing rooms and lockers
Rest areas
Sanitary Conveniences
It is necessary to have clean, well-lit, and well-ventilated toilets for your workers on the site. As far as possible, you need to have separate toilets for men and women. If that is not possible, then there should be a toilet with a lockable door that is separate from the urinals.
It is also your responsibility to ensure that the toilets are clean. These must be cleaned regularly, depending on how many people are using them. The more the people, the more frequently they need cleaning.
If you hire portable toilets, the hire company should offer cleaning services, but if they aren't hired, then cleaning them is your responsibility. It is also your responsibility to ensure there is adequate supply of toilet paper, soap for washing hands, etc.
Washing Facilities
Washing facilities include washbasins and taps with hot, cold, and warm water (running water, if practical), as well as showering facilities. These should have soap as well as towels for drying. Again, there should be separate showering areas for men and women, if possible. If not, then the shower rooms need to have doors with locks.
These facilities allow workers to keep themselves clean and maintain a hygienic workplace.
Drinking-Water
Drinking water is essential for healthy workers, which is why you need to ensure they have it on your construction site. You also need suitable drinking containers available.
Drinking water can be running water through taps or water fountains, but if that is not an option, it is perfectly acceptable to provide bottled water.
Changing Rooms and Lockers
Construction site workers need to wear protective clothing. However, they may not want to arrive, or leave, wearing work clothes. This is why they need a suitable changing area as well as lockers where they keep their possessions as well as the protective gear and tools that they don't take home with them.
Again, as far as possible, there should be separate changing rooms for men and women. These rooms should have seating arrangements as well.
Rest Areas
Rest areas are spaces where workers can sit down and have a break. It is a legal requirement to have resting areas where pregnant or nursing women can lie down. However, all workers should have a place where they can be warm and comfortable, prepare their meals, boil a kettle, and sit down for a meal.
How Do You Provide These Welfare Facilities?
You can get welfare units, including temporary site accommodation, right here at Philspace. Our Solo Welfare range gives you a combination of facilities, like office and resting spaces combined with toilets and washing areas.
However, if you want, we also offer single portable toilets, toilet blocks, as well as portable shower units for hire. Get in touch with us for more information!