A COST-EFFECTIVE SOLUTION
Robust and easy to install, the Solo 6 is a
towable, cost-effective, fully independent
welfare unit that does not require mains
water or electric.
With welfare areas, toilet areas and drying rooms included,
they're the ideal solution for ensuring you meet all the
latest Health and Safety requirements.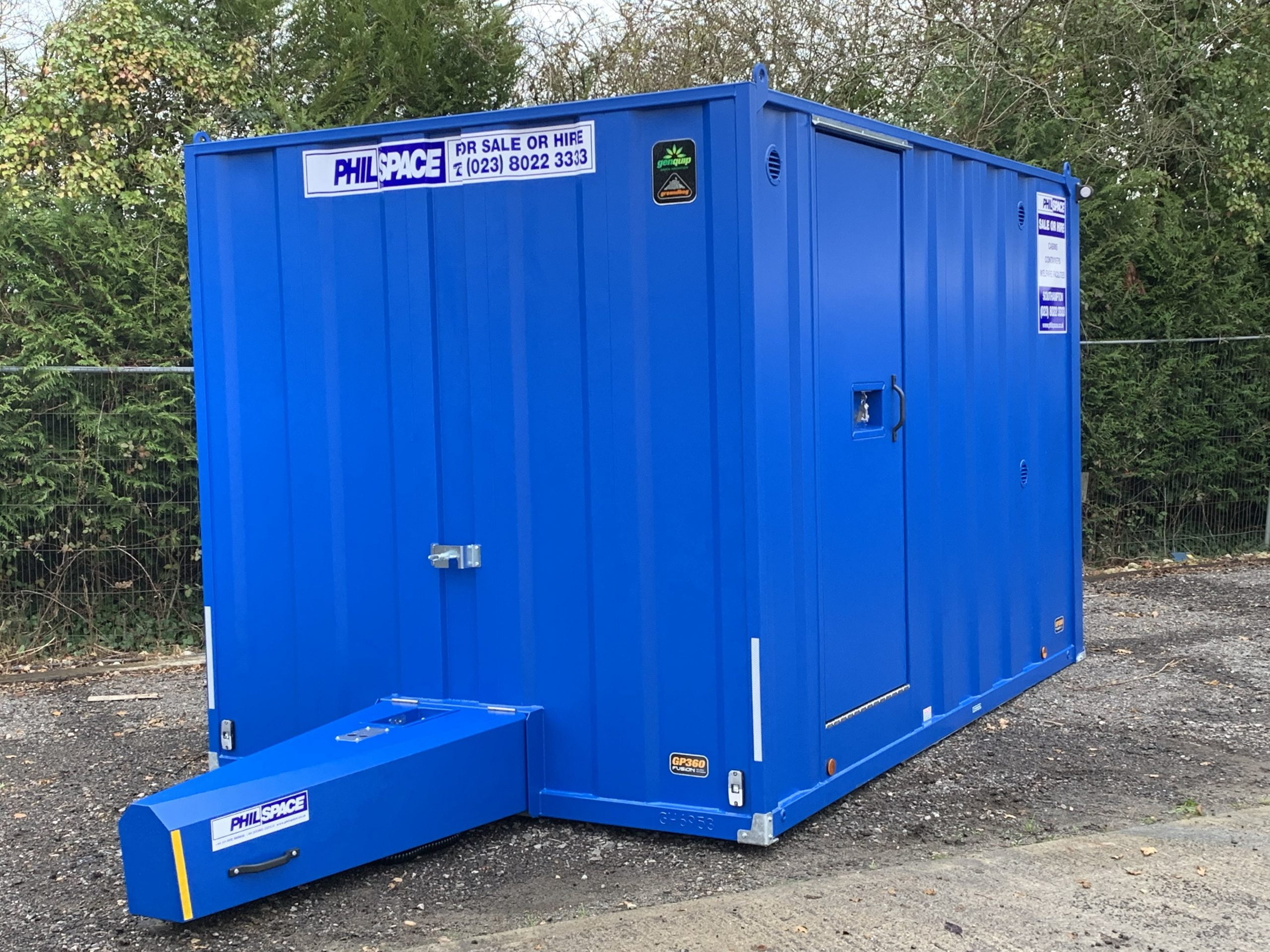 INTERNAL UNIT SPECIFICATION
The Fusion+ heating control and battery indicator are both operated from the central controls, which can be found inside the canteen. Specifications for each of the individual areas can be found below.
One high capacity battery
A 12 volt, 30amp Centaur battery charger
12 Volt L.E.D. Light c/w P.I.R. Sensor
One battery guard
Webasto Airtop System (Fusion)
Webasto Thermotop System (Fusion +)
Generator auto-timed control, which will be factory set at 2 hours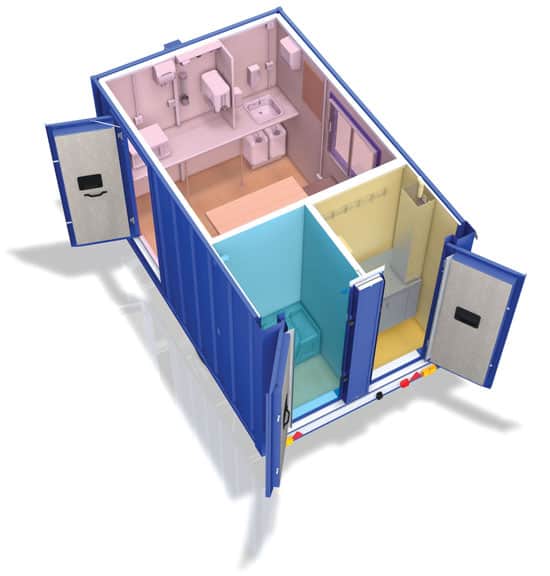 12-Volt L.E.D. lighting
Webasto heating system
Coat hooks
Ventilation panel
6 KVA Super Silent Diesel generator
Generator with exhausts venting through roof
48ltr diesel tank with filler neck and level gauge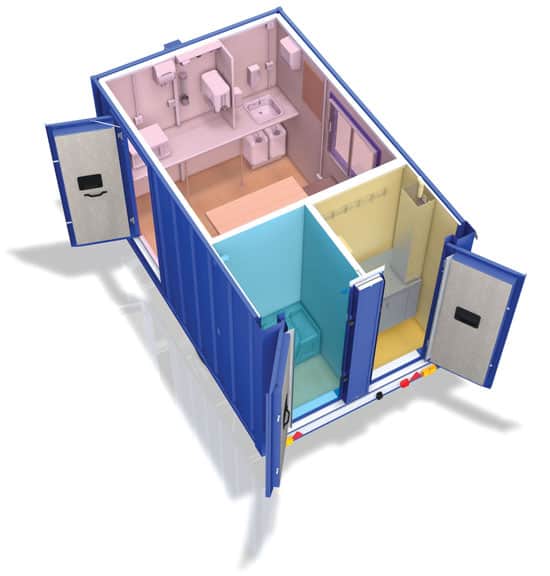 Flush ceramic 12-Volt toilet system (Optional)
Plastic recirculating toilet c/w ventilation pipe through roof area
Forearm washbasin with warm water tap (Fusion+)
Toilet roll holder
12 volt L.E.D. light
Ventilation panel
Paper towel & soap dispenser
12 volt mini hand wash (Fusion)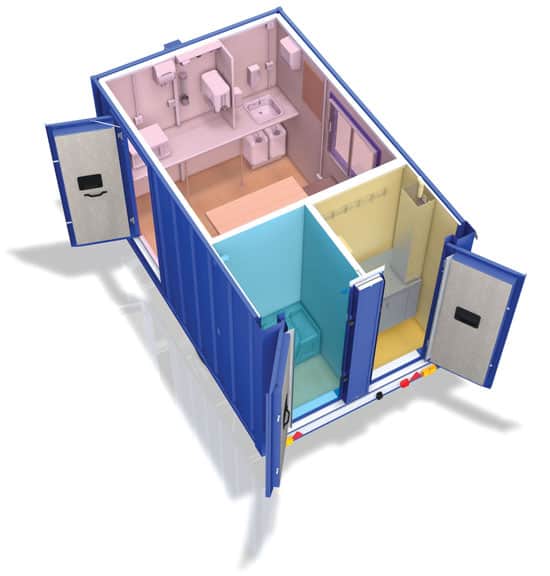 Dimensions: 3655mm (L) x 2284mm (W)
Net Weight: 1660 Kgs (approx)
Gross Weight: 1800 Kg
The Solo 6 Fusion+ helps to reduce your monthly costs, since the hot water is supplied and heated by an onboard system.
The only time the generator will need to be used would be for powering the microwave and kettle. Additional savings will be found in winter especially if used overnight by security personnel who can utilise the unit with heating and lighting without running the generator.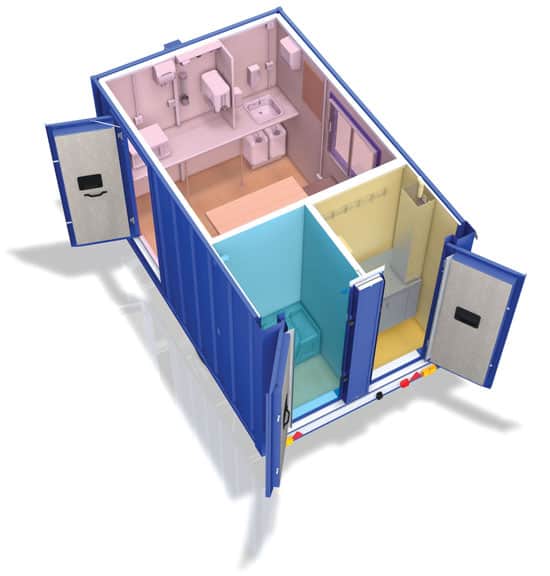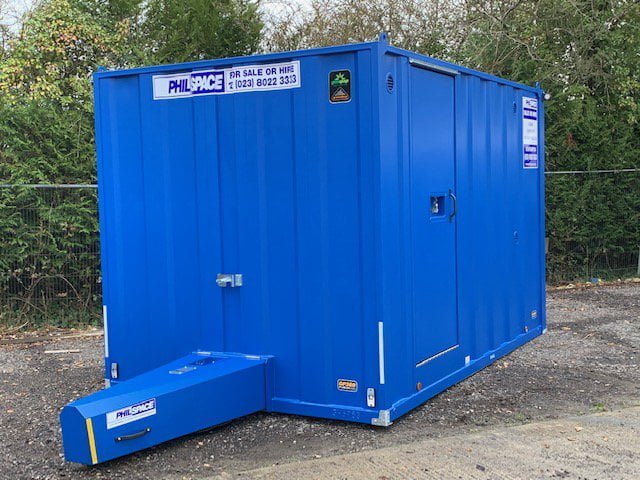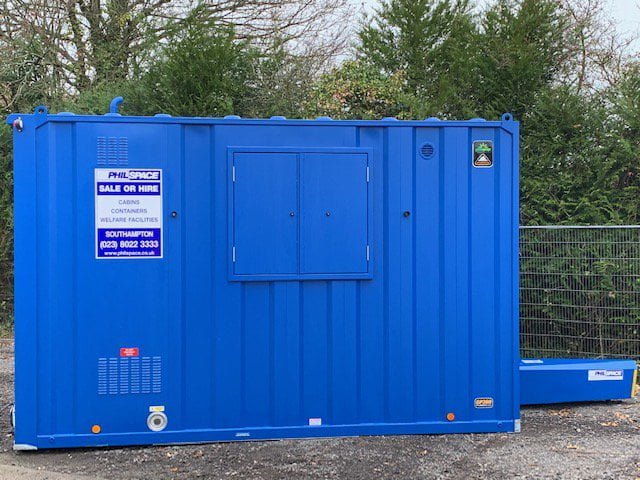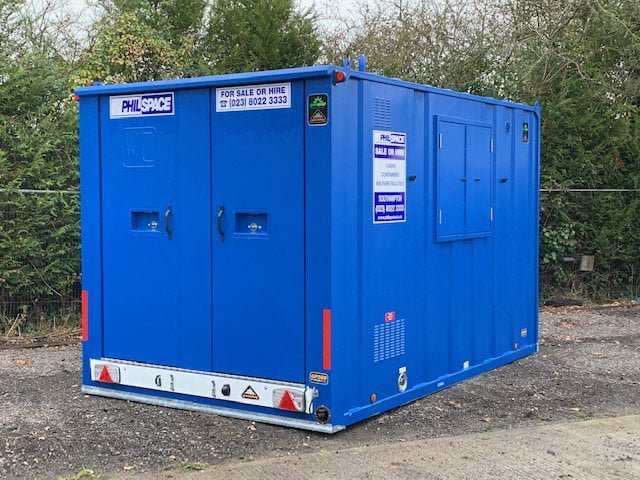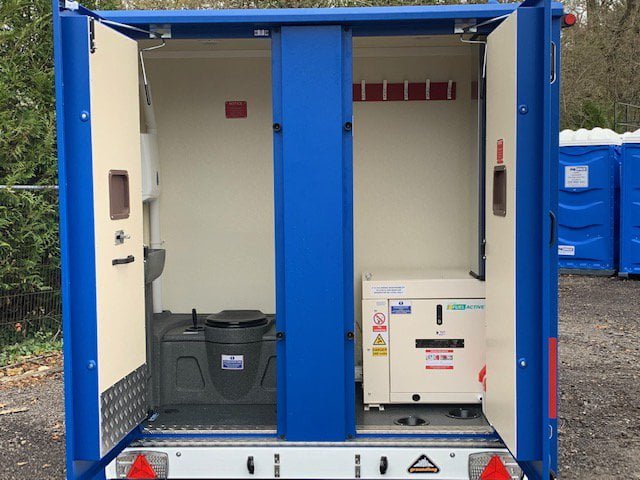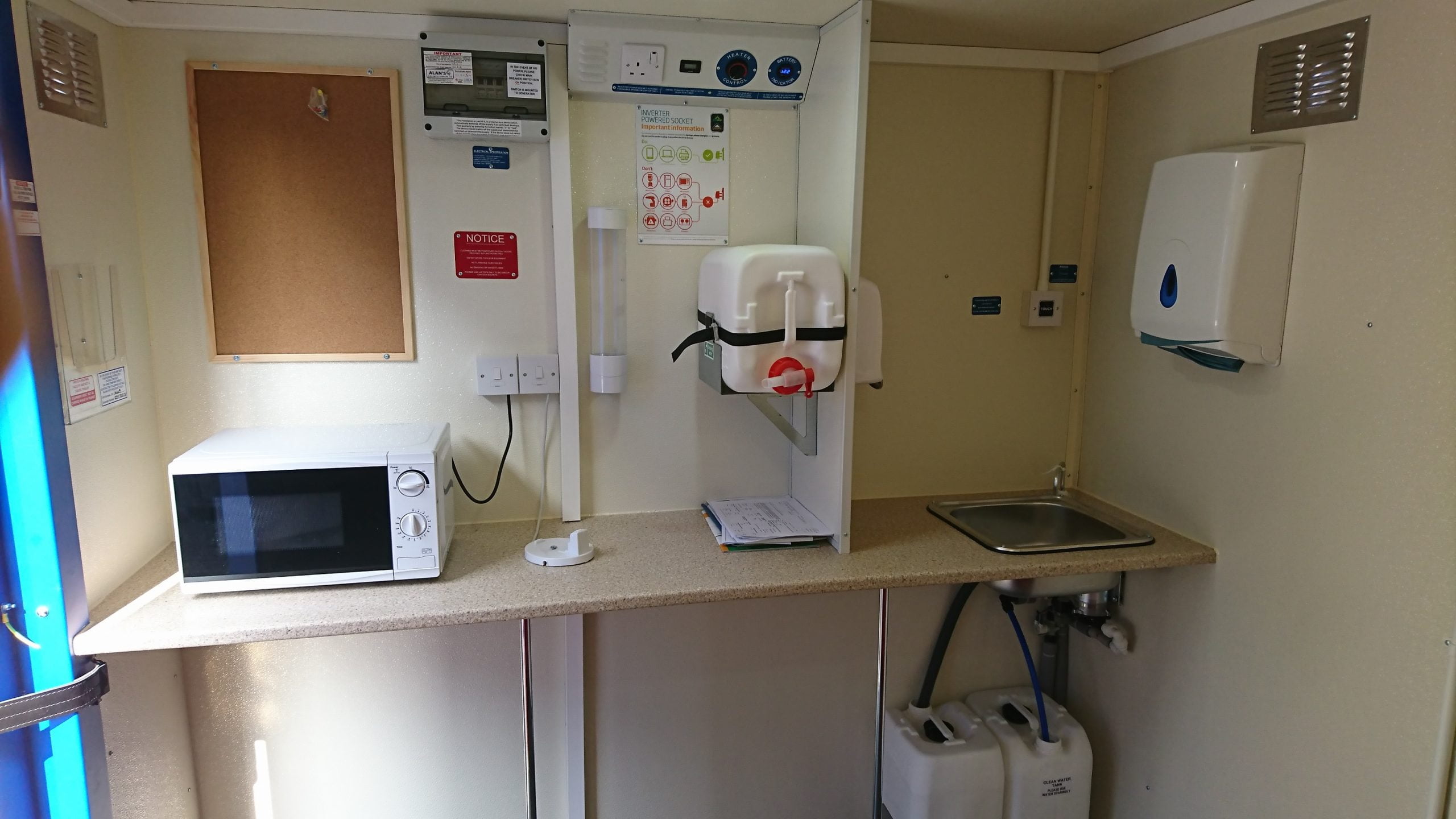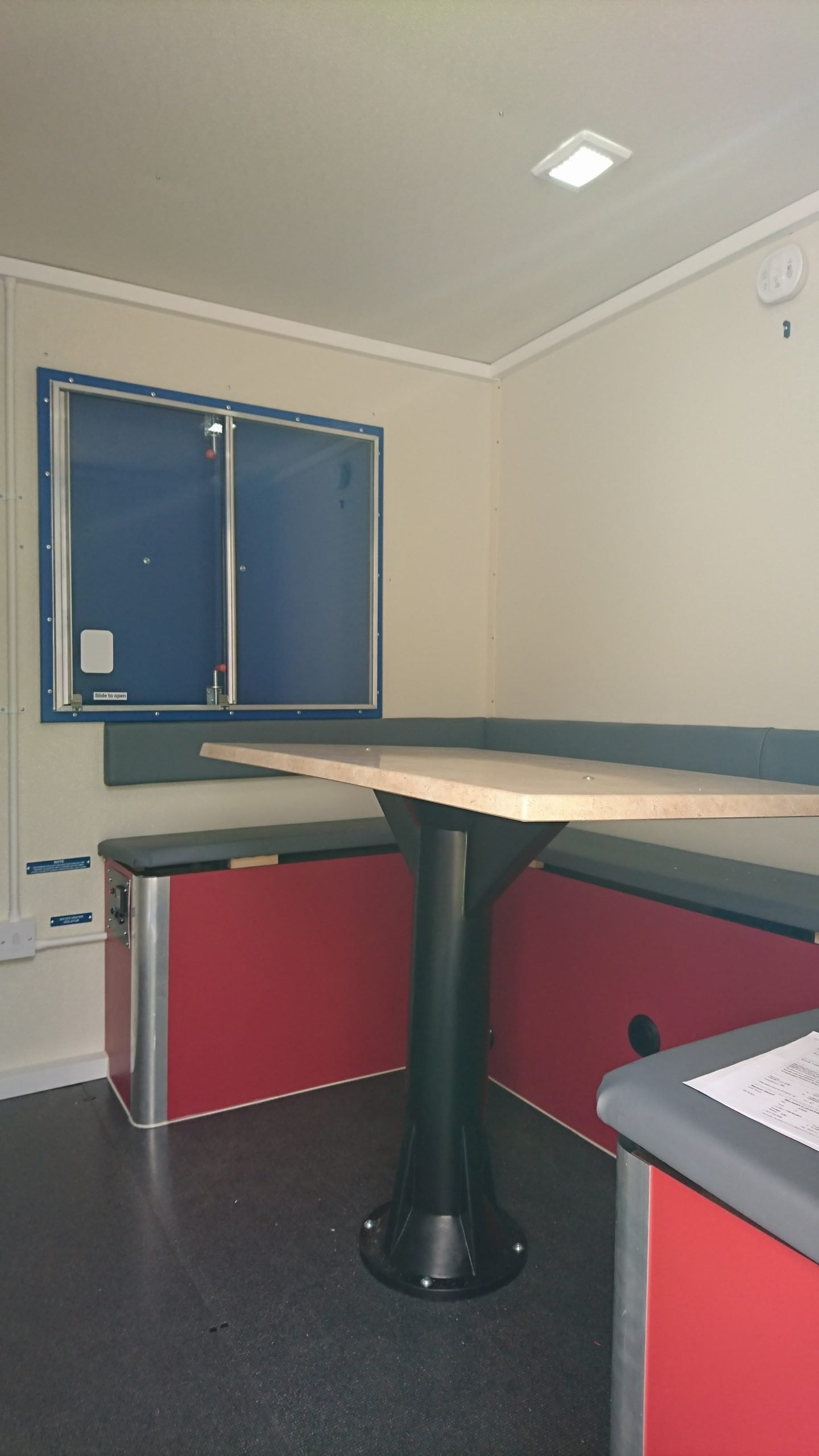 LEARNING MORE?
Take a look at our free PDF guide for more information and measurements on our Solo 6 containers.
DOWNLOAD BROCHURE
The single axle Solo 6 Fusion range is surprisingly spacious and well equipped, meets HSE requirements, and provides all your on-site needs in one small package.
Lightweight, anti-vandal and incredibly efficient
Huge reductions in fuel usage, carbon emissions and service schedules
Incorporating all the latest environmental and safety technologies, these units are ideal for the ever increasing demands of the hire industry
Meets HSE & CDM requirements