We offer our customers a full range of services and
products, including two-story modular buildings,
Solo Welfare units and much more.
However, it's not just our products that set us apart. Take a look below to find out more.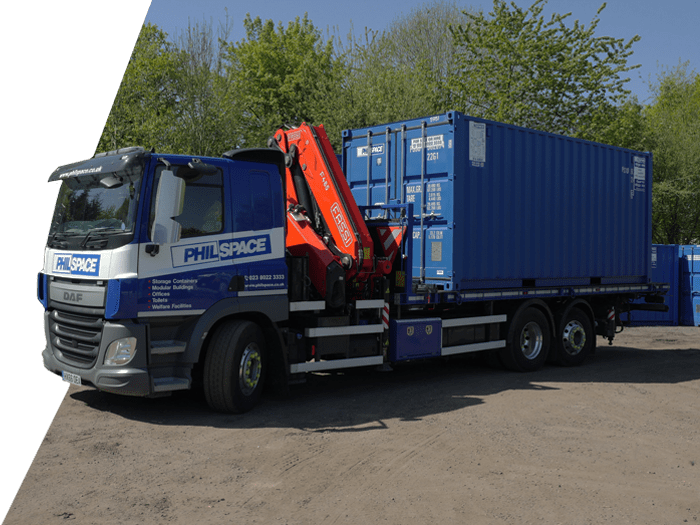 FAMILY RUN
BUSINESS
Ensuring that our company operates on the original ideals and standards set by our founder, our business has a strong commitment to our customers. We understand that your needs are unique, so we aim to source the solution that best suits your requirements.
A COMPLETE
SERVICE PACKAGE
As well as sourcing individual portable site accommodation units, we're also able to provide you with a complete service package should you need it. From your initial order to the final delivery, we take great pride in ensuring that you have every unit you'll need to keep your site a safe place to work.
IN-HOUSE
FLEET
We don't outsource our drivers; they're all in-house staff. This means that you can rest assured that their training meets, and often exceeds, the latest industry standards. Such is the focus to provide you with the highest standard of service; many of our customers get to know our drivers throughout their time with us.
RENT OR
PURCHASE
Throughout the last four decades, we've always offered our customers the chance to purchase their units, rather than just leasing them from us. This gives you the opportunity to keep hold of portable site accommodation at a more affordable price when compared to sourcing it yourself.
FOCUS ON
CUSTOMER SERVICE
When you're partnered with us, you can guarantee that your satisfaction is our highest priority. We pride ourselves on our high standards, which means that we continually work to improve our business for your benefit.
FAST REACTION
TIMES
Since our fleet is solely in-house, our drivers are able to react to urgent deliveries much faster than companies who outsource their vehicles. This means that even if an existing unit on your site needs replacing, we're able to find the unit and deliver it to you within your restricted timescales.
HEARING FROM REAL-LIFE CUSTOMERS?
Then take a look at our testimonials to see what previous clients have said about working with us.
READ MORE