BUILDING TRUST & SOLUTIONS
As a family run business, our aim is to provide each and every customer with the highest standard of service, regardless of the size of the job.
Take a look below to see what our customers say about working with us.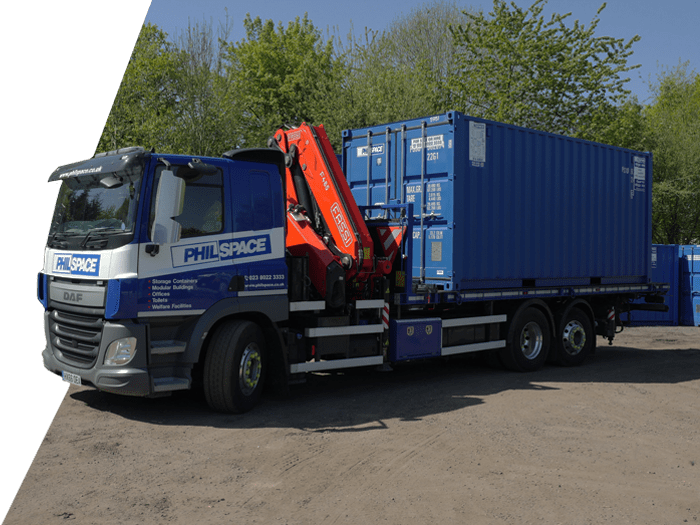 "Serco have received a superb service from Philspace Ltd over the past five years.
They have met all of our requirements on time with high quality products."

Nigel Kee, Contract Surveyor

Serco UK Defence
"Philspace have time and time again proven themselves to be very competitive within the marketplace, enabling us to build up a strong and reliable relationship. Their staff are courteous and ever helpful, meeting demands and requests on time, within budget, and supplying and delivering a high quality product to site, which in turn generates the image and professionalism required to remain on top of the marketplace."

Lara Ridge

Mulberry Builders Ltd
"Your staff is very, very friendly and helpful. I will recommend your service to all my friends. Keep up the good work."

Tony Saint, Contract Manager

West End Construction Ltd
"Philspace have provided cabins for our company for over 6 years. Every project is handled in a positive and professional manner and their attention to detail makes them stand out from the rest. We wouldn't hesitate to recommend their service to others."

Mark White

Bargate Homes
"Philspace very kindly sponsored our event and donated us two toilets. The delivery was easy and flexible, the toilets were very good condition and clean with plenty of soap and toilet roll. The communication leading up to the event was excellent and very friendly staff. Thank you very much Philspace for your generosity. We look forward to dealing with you again in the future."

Anonymous

Portsmouth Hospitals Charity
""Philspace have been the perfect partner to help us with secure storage of our CCTV cameras, security equipment and well fare units for security guards. I'd like to personally thank the team for adapting to our requirements and the unique issues we faced. What really set Philspace apart is the excellent communication and ability to deal quickly with any requests we had. We look forward to Philspace supporting our security company in the years to come.""

Paul Oldridge

Veritech Systems Ltd
SEEING OUR PRODUCTS?
Then take a look at the full range of portable site accommodation we're able to offer our customers
FIND OUT MORE