BUILDING TRUST & SOLUTIONS
As a family run business, our aim is to
provide each and every customer with
the highest standard of service,
regardless of the size of the job.
Take a look below to see what our customers say about
working with us.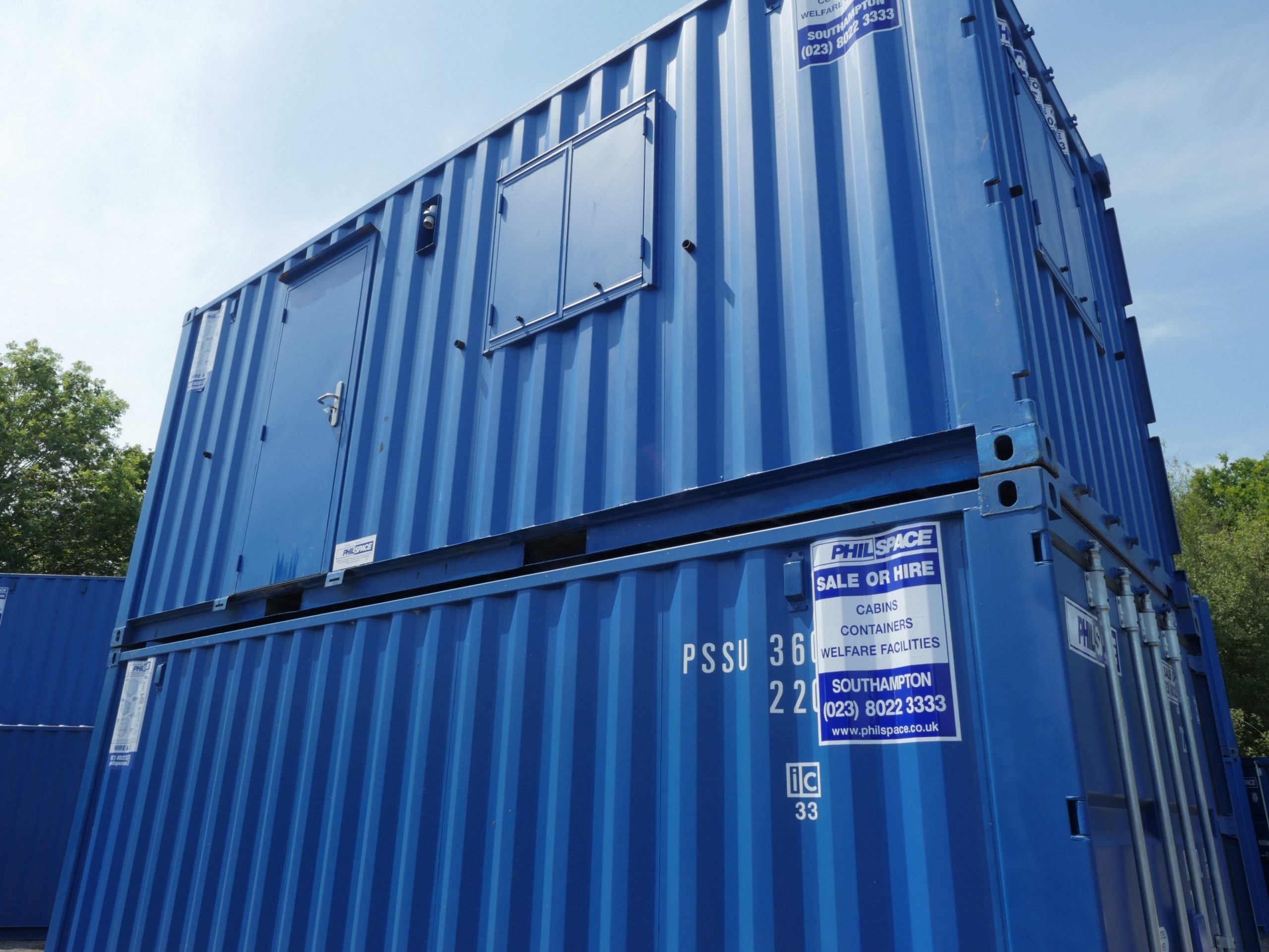 ".....can I also pass on my appreciation to everyone at Phil space. It has been a pleasure using your services - I've found the whole process very easy to arrange and all contact through telephone, email and face to face delivery and pickup has been efficient, polite and friendly"

Ben Thompson

Hire Customer
"Common problem. You just moved and found yourself short for space? Some boxes of whatever, some furniture and the usual unfinished car project? Happens to all of us. Trouble is, self storage spaces hardly ever have space for cars and are rather expensive anyway. Renting a 20ft container in a secure place from a trustworthy company like Philspace simply is the easiest and most cost effective storage solution there is. Full stop."

Christian Leyk

Self Storage Customer
"I found Philspace a delight to deal with from the initial enquiry to the collection, all staff very friendly and courteous at all times. I would thoroughly recommend using this company.

Again thanks for your assistance and if we need to you use you again we will, also if anyone we know needs a self storage we would definitely recommend you."

Robin Beard

Hire Customer
"The canteen and wc arrived today. It is rare these days to find a driver that is as helpful and positive in his work as yours. To often we are quick to complain about something we are not happy about, so I thought it was only right to let you know that we are grateful for his positive and helpful attitude."

Aron Hutchings

Beacon Hill Construction Ltd
"You were recommended but you also came up with a Google Chrome search and your website was very helpful and clear. Really liked the ability to discuss requirements with a helpful human rather than order online."

Siriol

Sherlock Architecture
"Philspace were really good in helping us with a container to store kit during a house refurb; the container itself was great and stored a kitchen, a utility and the contents of the loft whilst we did the work; couldn't have managed without it. Would recommend."

Neil

Hire Customer
"Couldn't recommend more highly for totally personal, helpful and great value service. Fantastic team .. thanks for all your help over the last 3 years!"

Keri & Dave
"We recently contacted Philspace to arrange for our storage container to be re-located. I have to say arranging this was easy to sort out and their driver who did the move was a real pleasure to deal with and totally understood what we were trying to do."

Nicola Reynolds
"Philspace have very good customer service whether its the office staff or delivery guys. Good products, good prices and good service I have dealt with them for a number of years and found them to be very friendly, helpful and efficient."

Malcolm

Building Contractor
"Thanks again to all at Philspace (including the delivery drivers) for your help in supplying cabins during our shutdown. I've left a 5 Star review on Google, as that is what you deserve. Thanks for answering all our questions and talking us through all the options.
Based on our experience this year, the intention is to use your company for all our mobile cabin and welfare unit needs, moving forward. Great job."

Phill Allen

Humbly Grove Energy
"I have used Philspace for over 20 years and throughout that time they have always delivered and collected on time and been cost efficient. Carry on the good work !"

Duncan

DW Yachting
"The installation of the welfare unit and site office at Hayling Island was not straightforward. We settled with Philspace over other companies because they were so much more accommodating with the type of units we were looking for and with the installation and removal. It was also really helpful to be able to go to site and look at the units before they were delivered."

Edward Rice

Rice Projects
"Thank you to the team at Philspace who delivered, position and, and occasionally repositioned 27 various containers and huts to support our rapid response project at the Western Hospital, Southampton.

The office and site teams responded immediately to our requests, with huts often delivered the next day. All huts were in a good clean condition, with padlocks all numbered making this element of our works all the more easier.

We look forward to working with Philspace on our future projects."

Ace Southern Ltd
"I know people are very quick to complain these days, but I just wanted to take the time to thank you for sorting out the issue I was having with my portaloo so quickly.
Having problems with flushing the purchased ex hire loo at the yard I spoke to a really helpful guy in the office I think he said Lee not 100% sure, explained the problem he said he'd sort something. The site engineer (again I'm hopeless with names possibly Gary) rang when he had trouble finding the yard, quickly sorted the problem and was such a nice guy they are a total credit to your company.
Thanks again, very much appreciated"

Marissa Hunter
"We are very satisfied with the service we received for the hire of our chemical toilet from Philspace. The toilet was provided on time, was serviced weekly and collected promptly upon request. We would be happy to recommend this company."

Anne-Marie Caulkin

Customer
"We couldn't recommend Philspace more highly. Throughout our contract with Philspace, every aspect was excellent - from the initial discussions about requirements to the delivery of the container to the 'landing site' and everything in between ensuring the Shop in a Box started its life just as we wanted. And then throughout its time in Broughton, we knew Philspace was in the background ready to support with any problems so, for example, when there was an attempted break in, a new door was fitted by Philspace within a few hours of reporting it. And when the time came to say goodbye to the Box because Broughton Community Shop was moving into its new premises, Philspace willingly liaised with us and a potential new community shop in Somerset - and then transported the Box with some of its trappings straight from Broughton to Stoke St Gregory for It's new life as a shop there. Communication was excellent throughout. Thank you Philspace!"

Broughton Community Shop
"I'd just like to say a big "Thankyou" to you and your team for a super service!

Really efficient, you sourced a container faster than expected, and had it delivered by a great guy (I wish I'd asked his name) who was very helpful."

William

Hire Customer
"Absolutely brilliant service yesterday once again. Very pleased!"

Ian Kenyon

Shrekfeet Lawn & Garden Services
"I was recommended Philspace containers by a friend, it was the best thing I ever did for my house renovation, the convenience of having container at the house made life so much easier. The staff are all helpfull."

Allison, Hire Customer
"Having been a customer for many years we have been extremely pleased with Philspace's service and wouldn't hesitate to hire from them again in the future. When our containers were uplifted they were very helpful and courteous when rescheduling the removal day for us. The removal on the day went smoothly and the driver was excellent. We would highly recommend."

3C Wheelchair & Seating Service
""Philspace have been the perfect partner to help us with secure storage of our CCTV cameras, security equipment and well fare units for security guards. I'd like to personally thank the team for adapting to our requirements and the unique issues we faced. What really set Philspace apart is the excellent communication and ability to deal quickly with any requests we had. We look forward to Philspace supporting our security company in the years to come.""

Paul Oldridge

Veritech Systems Ltd
"Thanks for your help over the years, you have been a very easy company to deal with and the containers were really good quality with no damp or leaks."

Kirsten

Self Storage Customer
"Philspace have time and time again proven themselves to be very competitive within the marketplace, enabling us to build up a strong and reliable relationship. Their staff are courteous and ever helpful, meeting demands and requests on time, within budget, and supplying and delivering a high quality product to site, which in turn generates the image and professionalism required to remain on top of the marketplace."

Lara Ridge

Mulberry Builders Ltd
"Your staff is very, very friendly and helpful. I will recommend your service to all my friends. Keep up the good work."

Tony Saint, Contract Manager

West End Construction Ltd
"Philspace have provided cabins for our company for over 6 years. Every project is handled in a positive and professional manner and their attention to detail makes them stand out from the rest. We wouldn't hesitate to recommend their service to others."

Mark White

Bargate Homes
"Every contact I have had with your company has been first class"

Northbrook Farms
"Philspace very kindly sponsored our event and donated us two toilets. The delivery was easy and flexible, the toilets were very good condition and clean with plenty of soap and toilet roll. The communication leading up to the event was excellent and very friendly staff. Thank you very much Philspace for your generosity. We look forward to dealing with you again in the future."

Anonymous

Portsmouth Hospitals Charity
"Hiring a storage container at Philspace's Quob yard was extremely straightforward, as was accessing the container during the hire period and then cancelling the hire contract without notice or penalty when no longer required. Our deposit was repaid without difficulty. Sales and accounts staff were very helpful. I'm happy to recommend this company for storage."

Charles Small

The Soundzone
"I would just like to say that I thought dealing with your company was really easy. Everything seemed to happen smoothly despite it being a difficult place to put a container with the overhead lines being a bit in the way. We've had a lot of trades in and out of the house during the renovations and not many of them have such a slick operation. Thanks again to you and your colleagues. I am sure we will be using you again in the future"

Contour Construction

Hire Customer
"May I compliment your driver yesterday – he was thoroughly professional, helpful and efficient – he was one of the reasons that we keep coming back to Philspace"

Andrew
"Thank you so much for a awesome service. The hire of the ISO really did support us with house build....been so simple and stress-free to use, made every better by the consideration of your driver when he collected"

Nick & Lizzie

Hire Customer
SEEING OUR PRODUCTS?
Then take a look at the full range of portable site accommodation we're able to offer our customers
FIND OUT MORE