Providing Units Alongside HMS Warrior & HMS Victory
Philspace were commissioned to supply welfare units and storage containers within Portsmouth Historic Dockyard, by a dredging and structural engineering company.
With our units located alongside the historic ships HMS Warrior and Vice Admiral Lord Nelson's flagship, HMS Victory, we took the opportunity to capture some great photos including aerial shots.  Can you spot our units?
We were lucky enough to take the photos whilst one of the UK's newest aircraft carriers was docked behind 2 of our units.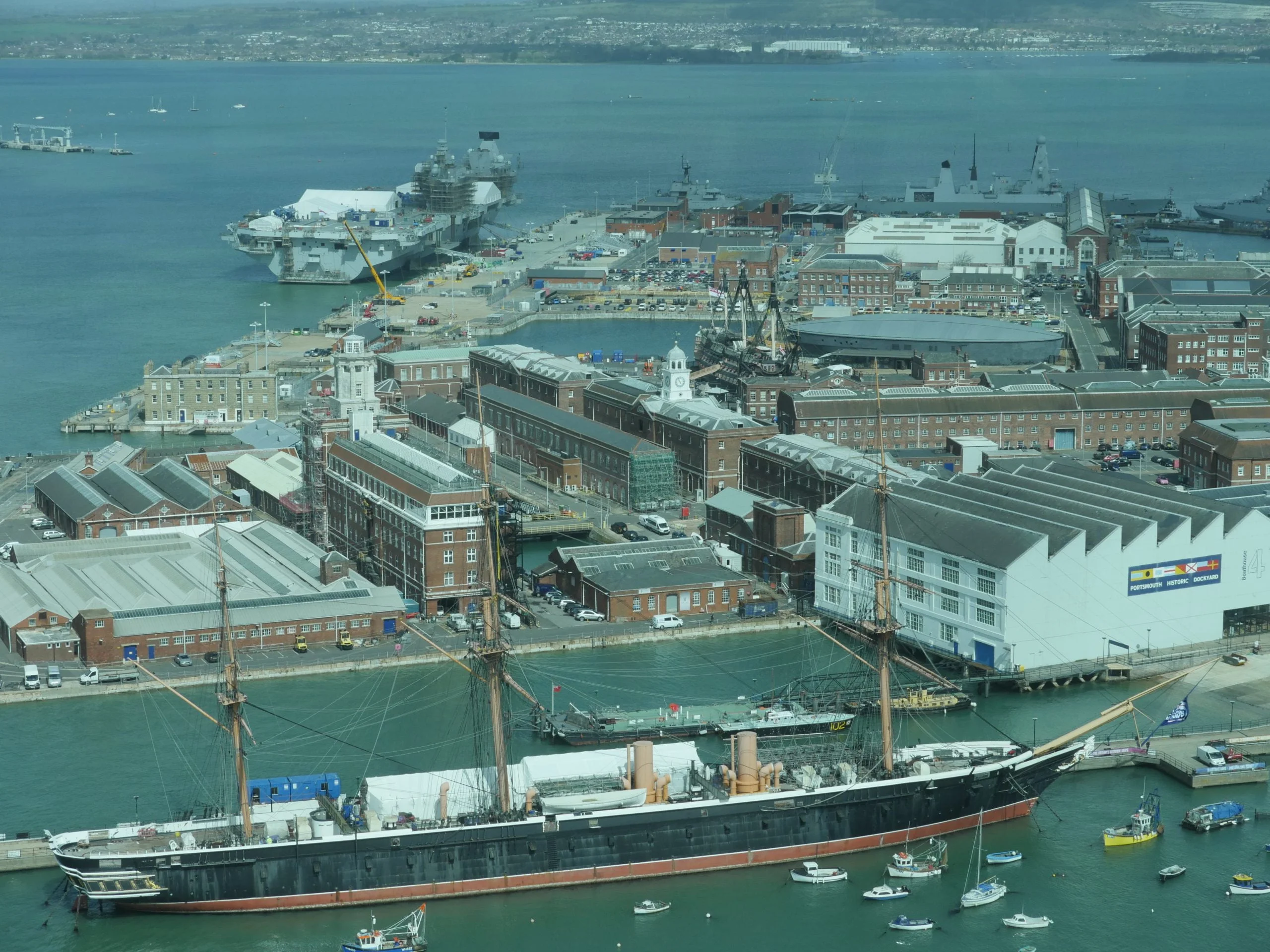 HMS Queen Elizabeth is capable of carrying up to 40 aircraft and with a flight deck of an impressive 4 acres, it certainly is a force to be reckoned with!
If you need units supplied alongside any type of boat or ship, please get in touch with us.