New Compost Recycling Centre
Philspace were asked to supply two linked 40' x 10' anti vandal office/welfare units to be located at a new compost recycling centre in Oxton, Nottinghamshire.
Green garden waste from all over the county is taken to the centre where it is inspected, treated and shredded before being taken to farms and horticultural outlets for use as a nutrient rich peat free soil conditioner to improve soil fertility and growing conditions.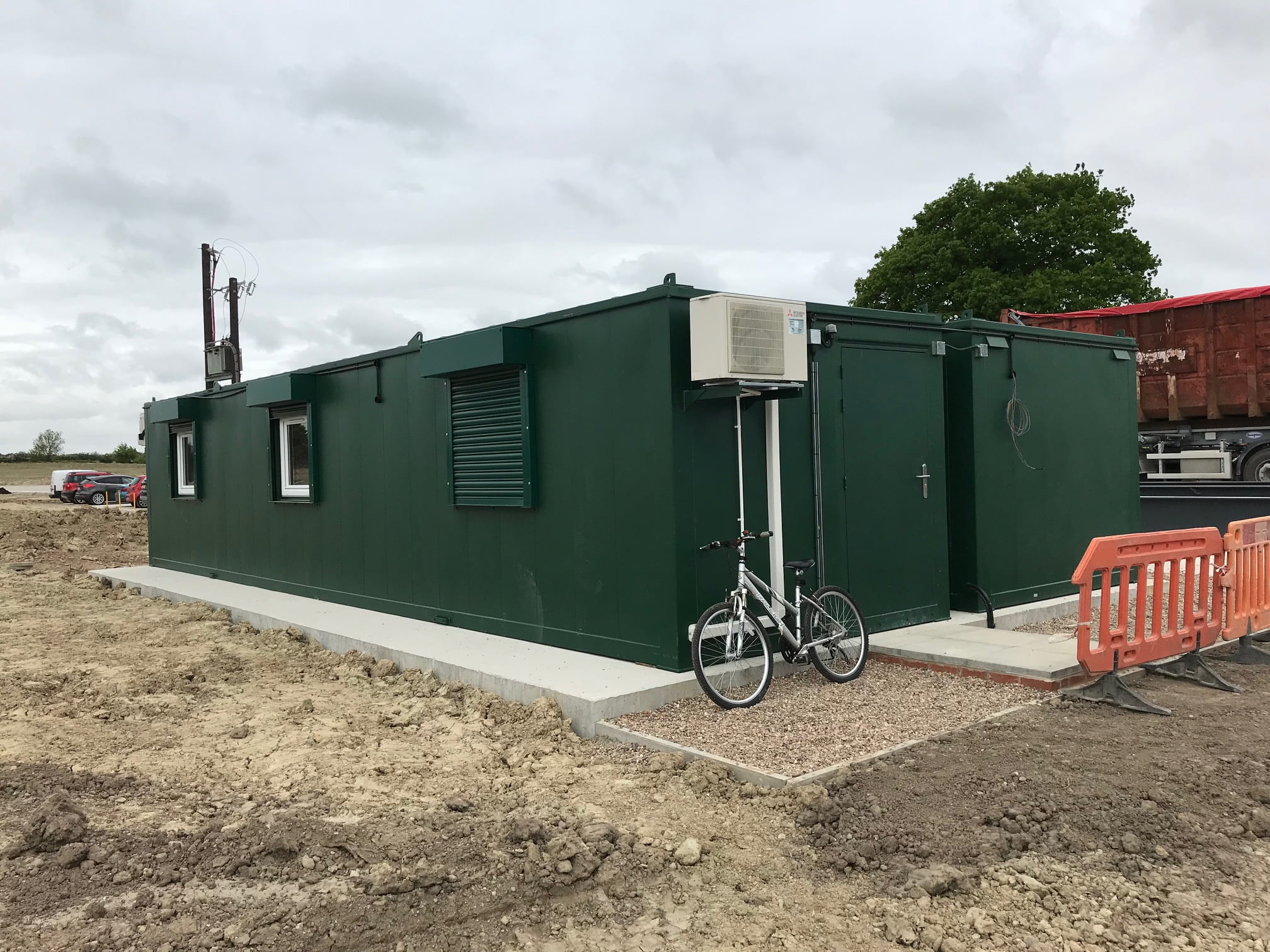 To continue with the 'green' theme, we were able to supply the units in the colour green, as the customer requested.  If you have a specific colour requirement for your units, please get in touch.