Challenging Delivery to Local Garden Centre
There are times at Philspace that we really do need to think outside the box (excuse the pun!). When we were tasked with delivering a unit to Hilliers Garden Centre, we quickly realised that its position would be a challenge.
The unit had to be placed at the rear of a building where there was no access for our lorry.  This is when 'container skates' come into use.  These specialised 'skates' allow units to be moved around site with relative ease and simply fit into the corner fixings of a unit.  Once the lorry had parked as close as possible to the location, the unit was unloaded and skated down an access way, back along a path parallel to the access way and finally, up a slope to where the customer had requested.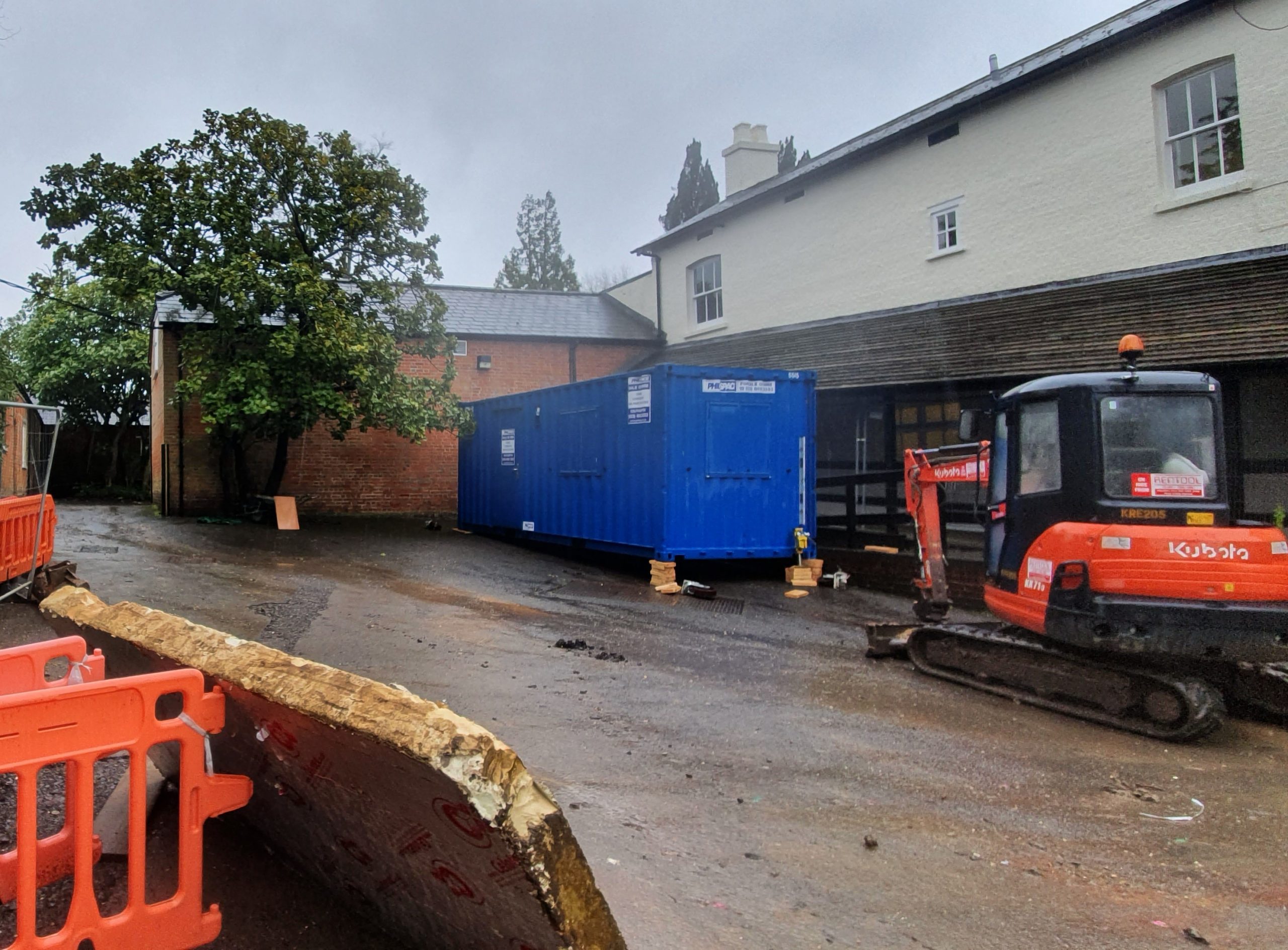 Not only was this undertaken in the pouring rain, our skilled delivery driver had to avoid 2 very rare, old and valuable magnolia trees!
If you need a unit where access is limited (or you need trees avoided!), please call us and we will be happy to discuss delivery options to suit you.