Changing Room Facilities for Hampshire College
We were happy to provide 2 purpose built changing rooms to Swanmore College in Hampshire.
Changing room units are the perfect solution for use at a variety of locations including sports clubs, recreation grounds and schools.  The units can be configured to meet your unique needs and can be located exactly where required, whilst also eliminating the need for a traditionally constructed alternative which can be disruptive and costly.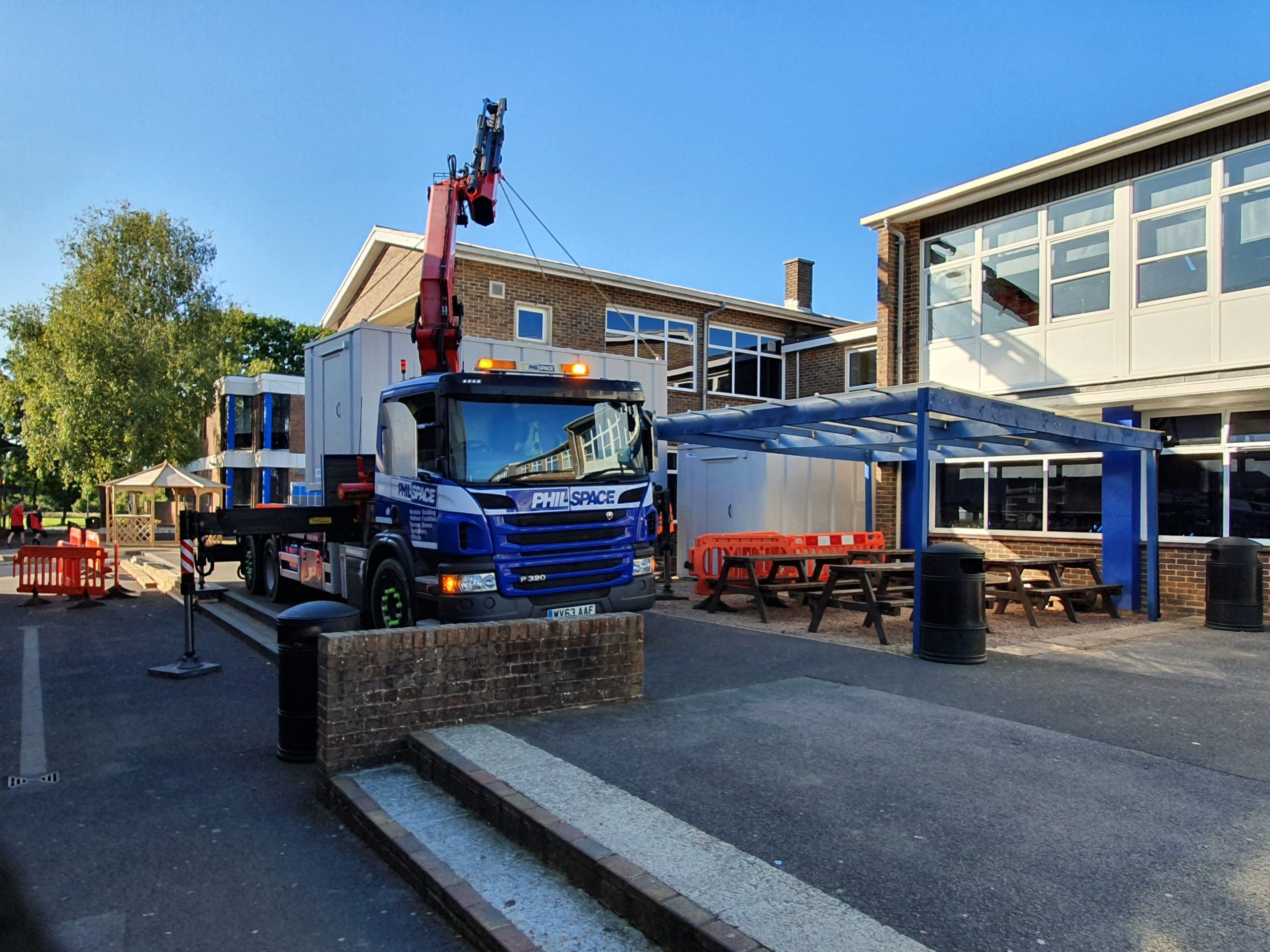 With the threat of Covid 19 being an ongoing complication, extra changing room facilities can provide hygienic and spacious facilities, therefore allowing sporting activities and events to continue.
Please get in touch with the Team here at Philspace if you would like to discuss your changing facility needs.