Idyllic Setting in the Hampshire Countryside
Did you know that certain units can be adapted to blend in with their surroundings? This was the case when a local golf club required a canteen unit which was to be placed within the beautiful Hampshire countryside.

The unit was clad in ThermoWood® which is a modified Scandinavian softwood, treated in a very high temperature kiln, resulting in a product that is 50% more stable than untreated softwood. This cladding is perfect for outdoor use and not only is it extremely robust, it requires no additional treatment and has a high resistance to fungal attack and decay.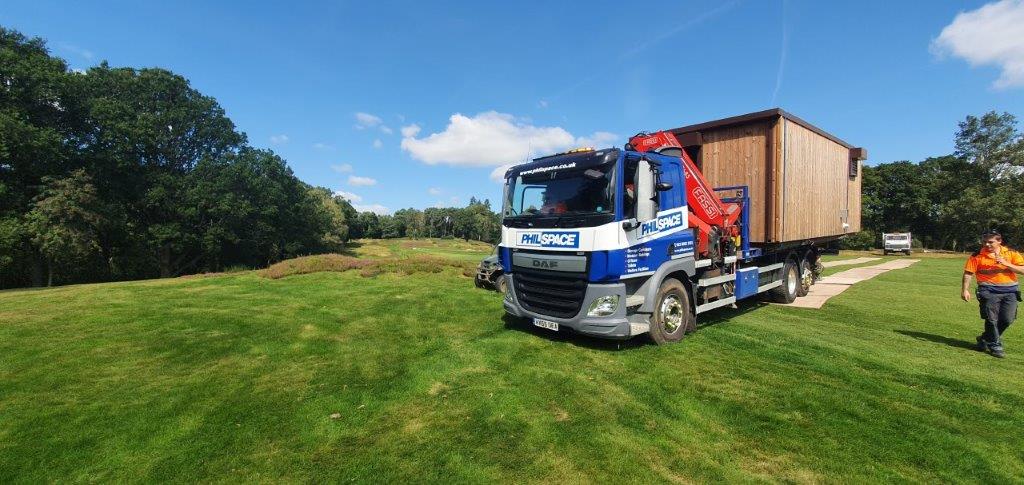 After ThermoWood® has been exposed to the elements, it will gradually fade to a grey or charcoal colour but this can be prevented by applying a clear treatment containing a UV filter.
Please get in contact with our Team on 023 8022 3333 if you require a unit and would be interested in using an alternative exterior to standard steel.