Historic Setting in Dorset
It is always a pleasure to see our units located in a beautiful and historic setting and that was certainly the case when we recently delivered several units to the stunning Christchurch Priory in Dorset.
Over the last few years, the church has been undergoing an extensive restoration and conservation project on various parts of the building, which was overdue as the previous restoration was carried out some 150 years ago! More work to the church is urgently required but having to rely on donations to pay for the restoration, takes time and patience.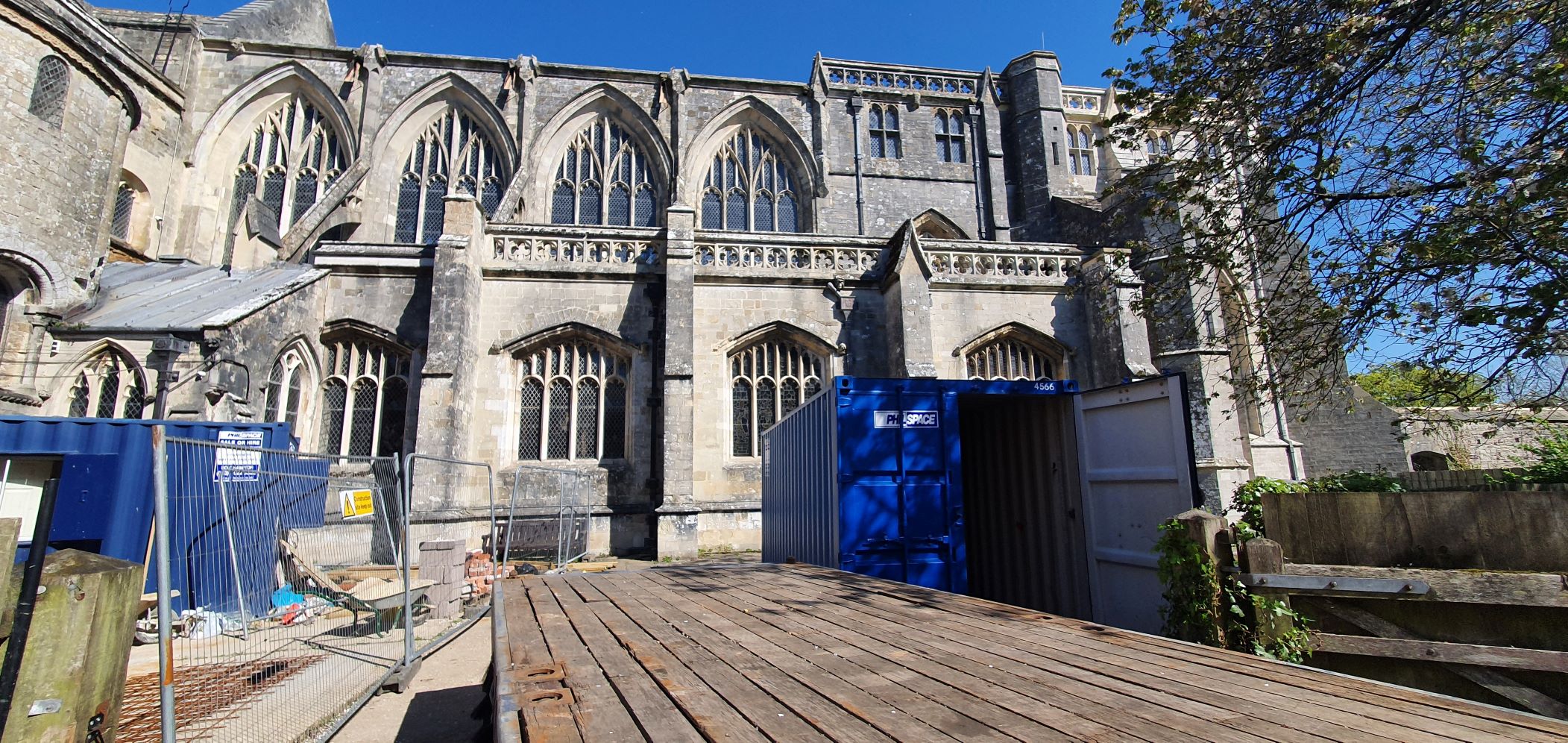 The church is open daily to visitors and is a popular venue for regular, Sunday and special services, as well as weddings, funerals and baptisms.  There is a recently refurbished tea room that offers undercover seating as well as seating on the extensive lawns, with rooms available for hire for private events.
Various tours of the church are available.  However, the tower tour is currently unavailable due to a pair of peregrine falcons nesting on top the tower! What a wonderful view for them!
If the Team at Philspace can help you with your historic project, please get in touch, or for more information on the beautiful Christchurch Priory, please visit www.christchurchpriory.org