The Perfect Solution For Those 'Calls of Nature'
Do you need a private, convenient and hygienic solution to answer the 'call of nature' at your event, project or construction site? Hiring chemical toilets from Philspace is the answer!
Our large stock of affordable chemical toilets are available to hire on a short or long term basis and there is no minimum or maximum order amount.
They provide a clean, hygienic environment as all waste is stored in a storage tank underneath the unit, then broken down and treated by the chemicals and with a weekly service included in the cost of the hire, you can be assured that once emptied by our specialist pumper vehicles, the waste is disposed of in an environmentally friendly and safe manner.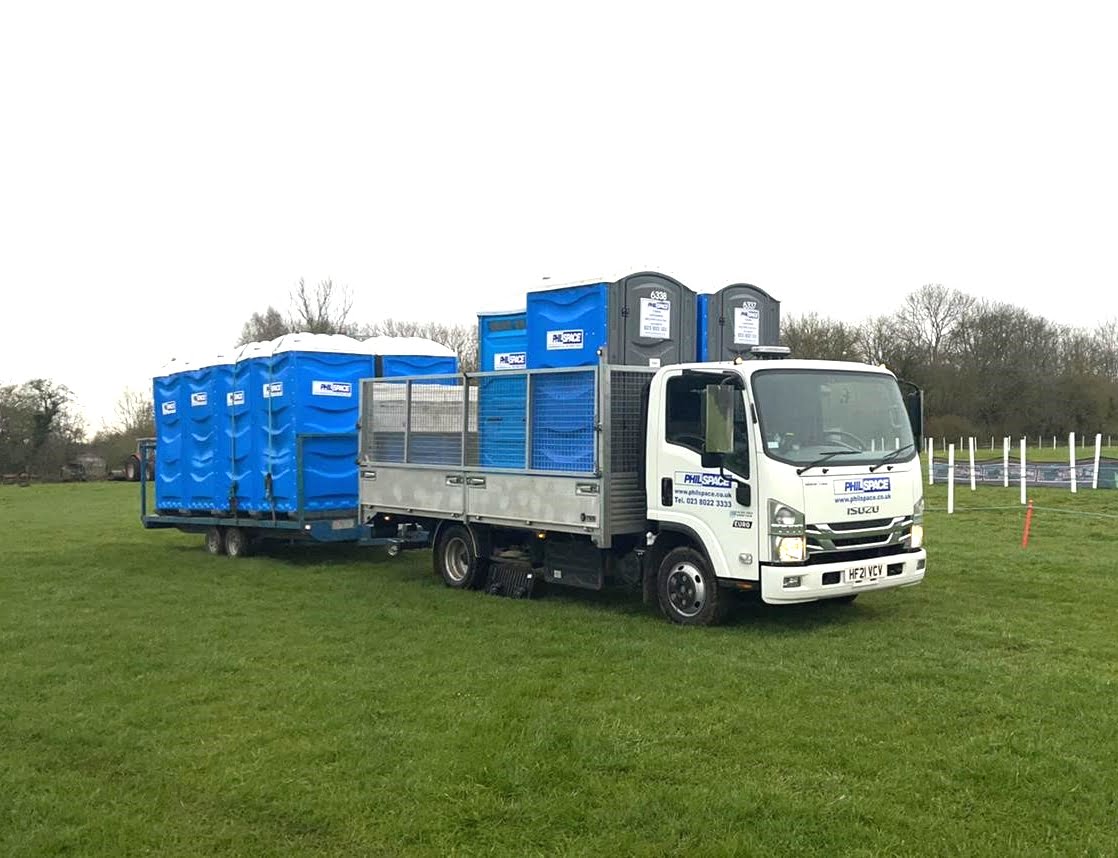 Our self contained units comprise a flushable toilet, sink and toilet roll, and with no requirement to connect to a mains water supply, it's the perfect solution for any location, celebratory or multi-day event.
Please get in contact with our Team on 023 8022 3333 if you would like to discuss your requirements.