Temporary Site Accommodations Benefits
Temporary site accommodation units can have many benefits, especially on a construction site. Find out the advantages they offer to you and your workers.
Temporary site accommodation or temporary buildings can be a great way of ensuring that you and your employees have shelter from the weather as well as a space to leave your tools and other possessions.
These modular buildings and temporary toilet blocks are also very cheap and easy to install, giving you instant welfare facilities and rooms to use as an office or drying room at your construction site. Here is a list of advantages you get with temporary accommodation in your worksite.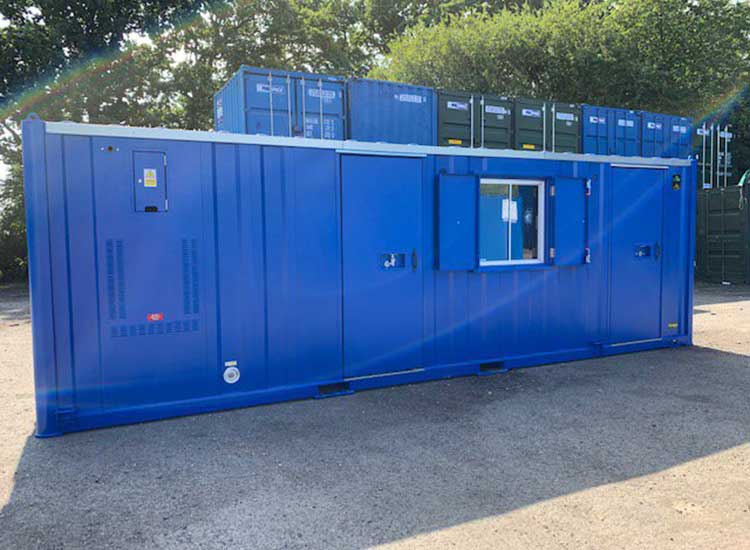 Quick Installation
If you're working at a construction site, you need to do a lot of work before you can put up a room for you and your workers. Also, this structure would need to be a part of the construction, or it will have to be knocked down once the building is complete.
Instead of spending time, money, and material on something you'd need to dismantle anyway, it might be quicker to get temporary site accommodation. Modular buildings require very little setup time, and don't need extra planning permission.
Even quicker are mobile units and wheeled facilities that can be driven to the location and towed away when they are no longer needed.
Low Cost
Temporary site accommodation is cheaper than building a room for you and your workers. You can hire these units for one-time use, but if your company needs them on an on-going basis, you can even buy them, saving money long-term.
Either way, you will spend less on them than on a built-up structure customised for your needs.
Security
While you can create temporary shelters for your workers using tents as well, you will never get the same security with them. You and your workers need space to keep your valuables and your tools safe along with giving you a room where you can get out of the rain or cold. This is where temporary structures like our secure anti-vandal canteens and drying rooms can help.
These temporary buildings can be better at protecting your construction site equipment from theft and damage, while also giving you a room to use as a resting space or office.
Welfare
If you are concerned about your workers' welfare, you will want to make sure they have a comfortable space for their breaks. However, you also want to ensure that they have facilities, like toilets and showers.
Temporary toilet blocks and portable shower rooms can make it easy for you to provide a comfortable working environment for your employees. Again, these can be set up at the site in a very short amount of time, and you can choose if you want single toilet blocks around the site or temporary toilet blocks.
Versatile Space
You may need a room to use as an office, or a space where your employees can have a hot cup of tea when taking a break. If it has been raining, they may want a drying room, or shelter from cold winds, snow, or sleet.
With the range of options you have with temporary site accommodation units, you can have rooms that fulfil any or all of these purposes. In addition to temporary toilet blocks and single units, you can also choose between dedicated canteens and drying rooms or 50/50 units for office and storage rooms.
Long-lasting
An important fact to remember about temporary accommodation units is that the units themselves aren't temporary. These units can last several years, decades even. They are built for heavy use in cargo transport and are completely waterproof. You don't even have to spend a great deal of time maintaining them.
Sustainable
Temporary site accommodation is made out of repurposed shipping containers. Additionally, these units, and your temporary toilet blocks, can be used and re-used over and over again for years. You simply need to move them to the new site. This makes them a much more sustainable option than building a structure and taking it down. In addition, they require less energy for heating as well as power.
These are just a few advantages of using temporary site accommodation on your construction site. If these have convinced you to give this solution a try, get in touch with us. We have a complete range of temporary accommodation and welfare facilities you can choose from!