32' Container to Undergo Makeover
A visit to a beautiful Hampshire estate is always a pleasure, and this job was no exception!
Our returning client purchased a 32' toilet and shower block from our Sales Team here at Philspace and as always, we were delighted to deliver the unit and position in the estate grounds.
The long term plan for this unit is to remove the showers and install further toilets to make a cost effective, modern toilet block which will be ThermoWood® clad to blend in with its surroundings.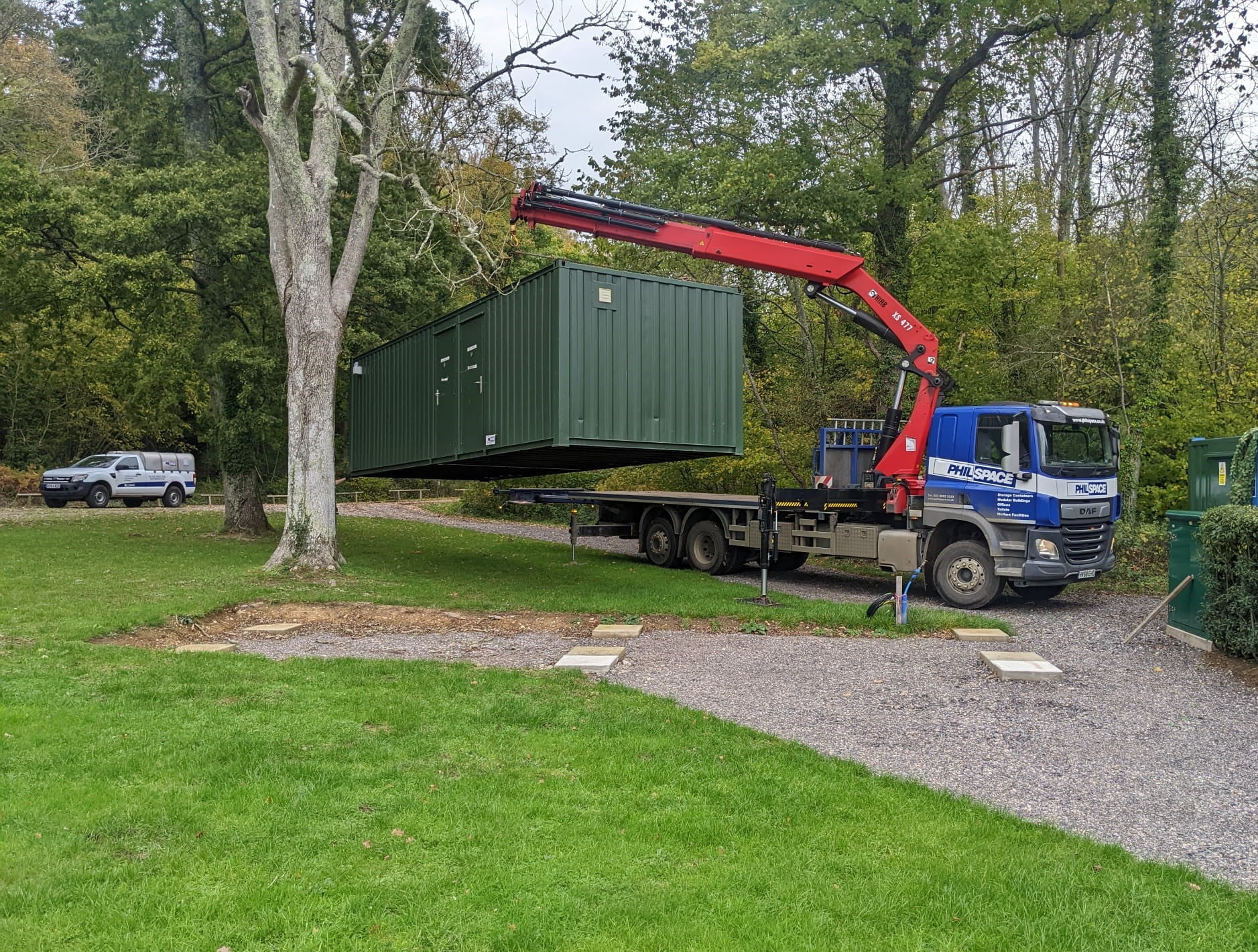 This particular block will be for wedding guests lucky enough to be attending a big day in the stunning estate grounds, but would also make the perfect facility for festival and campsites (providing there is a mains drainage, electric and water supply).
Please get in touch with our Sales Team to discuss your requirements and we will be delighted to help.