Working Alongside a Ramp Company to Provide Facilities for a Hampshire Hospital
Philspace were delighted to recently work alongside Rapid Ramp to supply Lymington Hospital in Hampshire with a brand-new Solo 16 Welfare Unit as an addition to their healthcare facilities.
Solo 16 units provide a clean, spacious and pleasant environment for staff and patients and with its own generator, self contained water supply, kitchen and seating area, heating system and chemical toilet, it's the ideal solution when an additional working area is required but existing buildings are at capacity.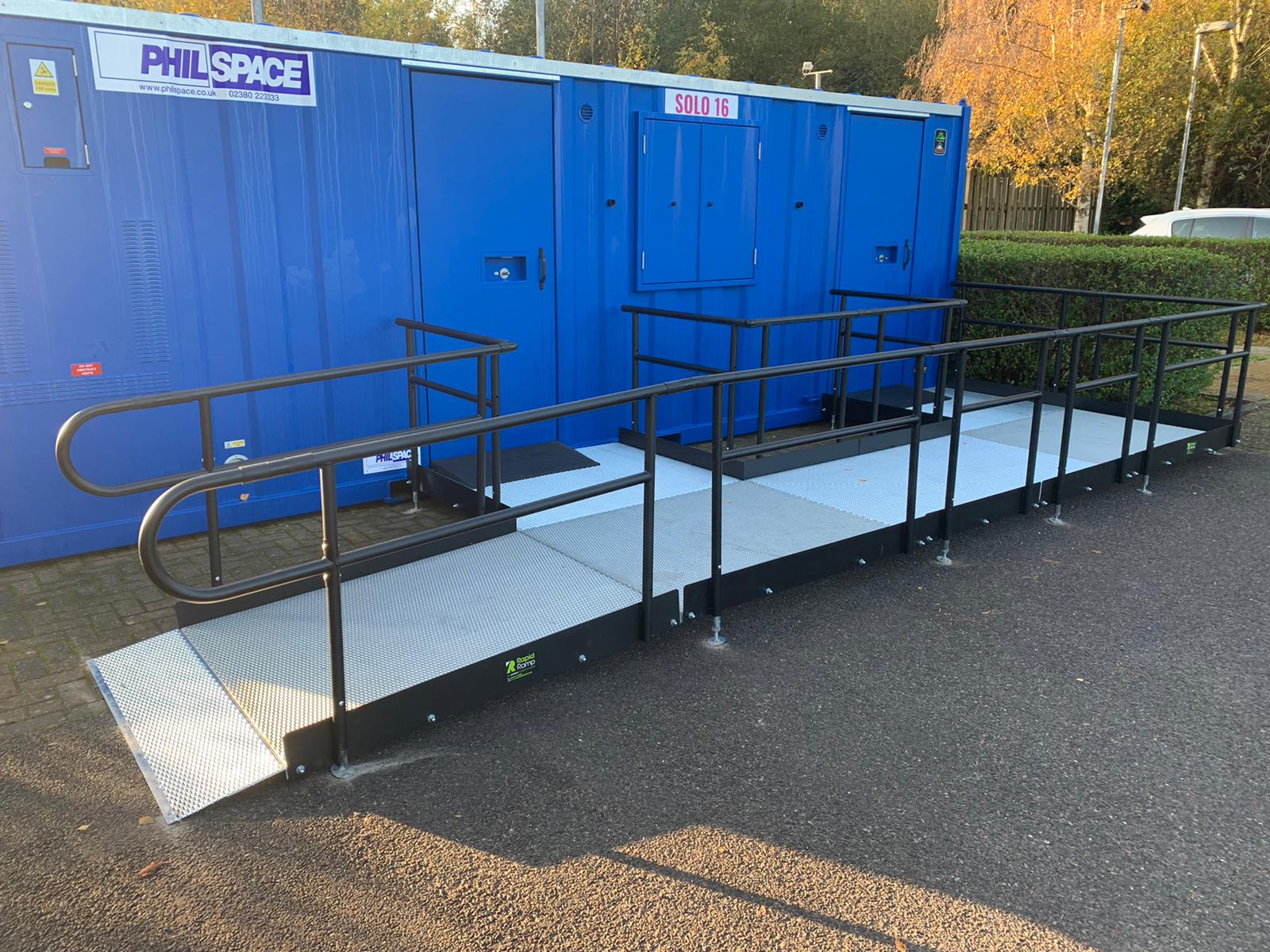 Our welfare units come with a weekly service contract which ensures the facilities are kept clean and hygienic, which is more important than ever now, with the threat of Covid-19 being part of our daily lives.
The ramp provided and fitted by Rapid Ramp provides easy access for everybody in the community and I am sure you will agree, is a great addition to the unit.
Please get in touch with us if you would like further information on our Welfare Unit range or visit our website at www.philspace.co.uk/solo-welfare-range
The fantastic Team at Rapid Ramp can be found at www.rapidramp.co.uk