Installation of a Food Kiosk at a Hampshire Secondary School
The Team here at Philspace have been delighted to provide several Hampshire secondary schools with modern and efficient food kiosks.
Our latest kiosk was installed into The Wavell School in Aldershot.  Clad with durable ThermoWood®, the kiosk provides a perfect solution to providing pupils with hot or cold food whilst still allowing them to be outdoors and active.  With many children not wishing to queue in an indoor canteen, being outdoors allows them to socialise with friends without skipping meals.
Of course, these kiosks are not just excellent for school settings! With them being cheaper than a brick-built structure, they can be used in a variety of locations for different purposes.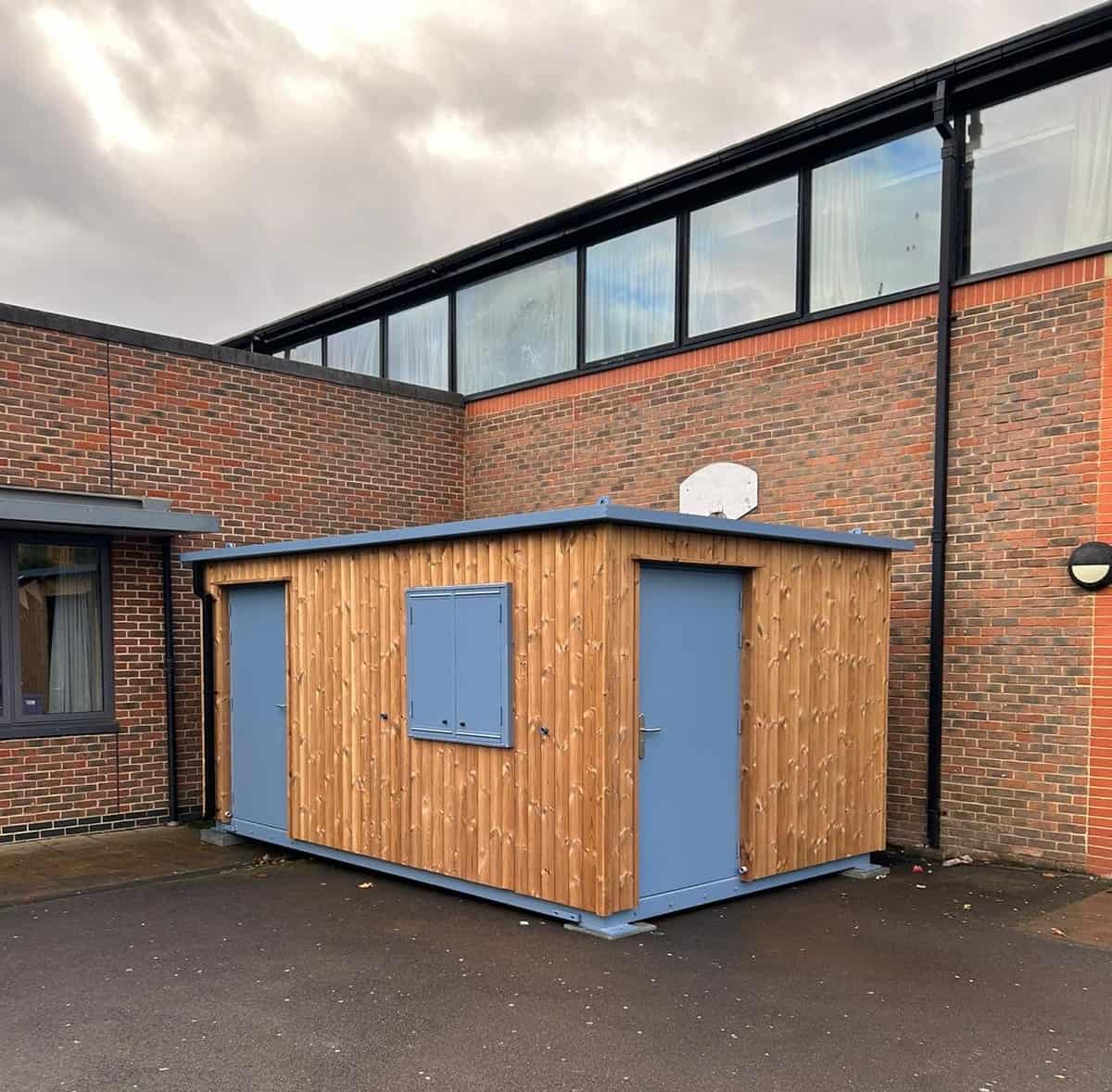 For example, in large pub gardens to provide extra space to serve alcohol, as a coffee shop, or in a business setting.  Outdoor seating or a terrace can easily be installed around the kiosk to encourage customers to sit, relax and enjoy their refreshments!
Please get in touch with our Team to discuss how we can help you with your next project!