Delivery of Units to a Historic Railway Station
The Team at Philspace are always happy to work with the customer to achieve a successful delivery of any unit to a location that is not easy to reach, and this job was certainly one of those locations!
When Mid Hants Railway purchased several cabins and containers from us, we were delighted to deliver the units to the historic Watercress Line in New Alresford, Hampshire.  However, all of the units were to be sited in a location where our HGV lorries could not reach by road.  Of course, the natural solution at this location was to place the units on a conflat wagon where they could then be towed down the tracks by a steam engine.  The cabins are being used to provide welfare facilities to the workers working on the railway line.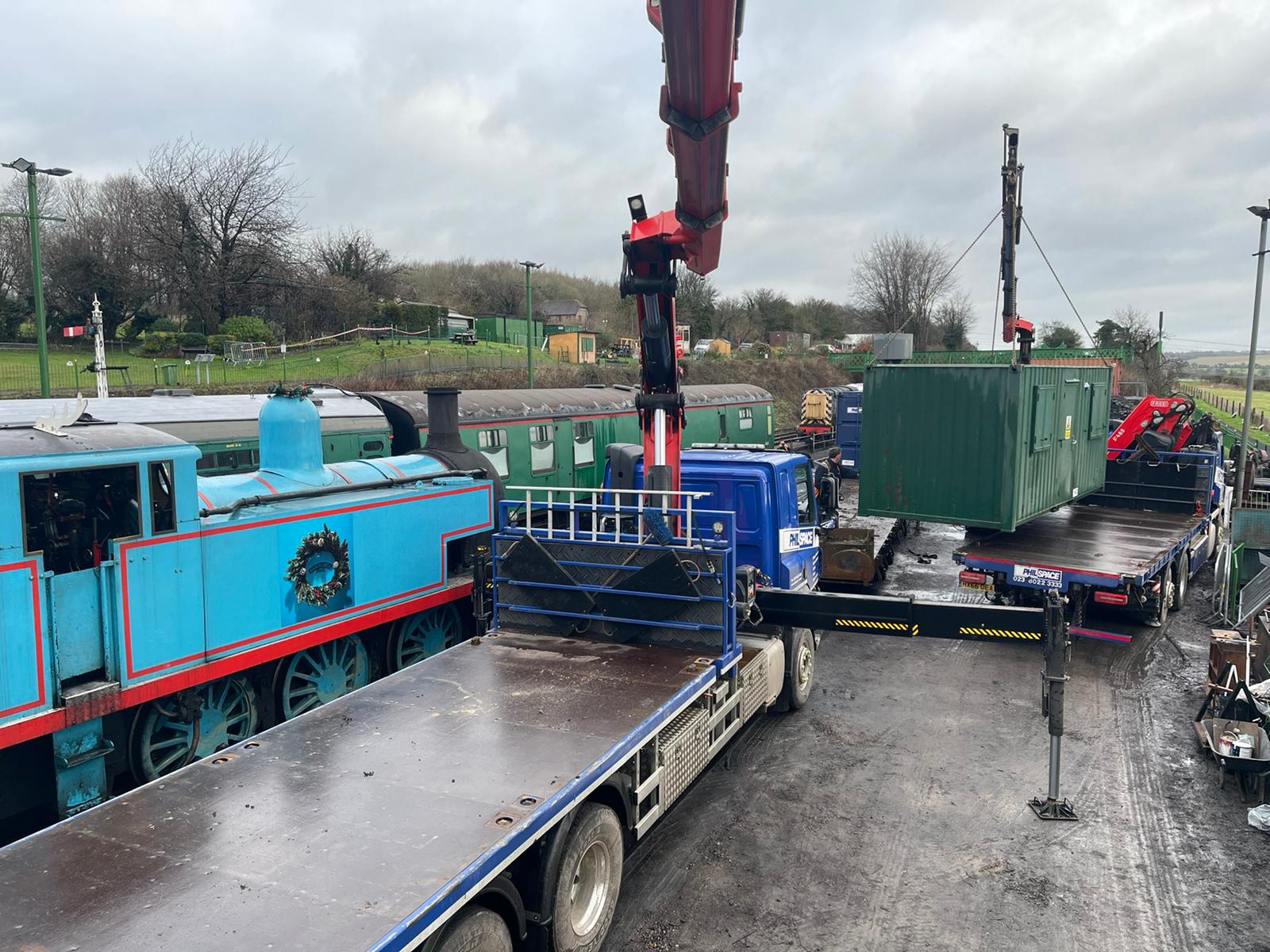 The Mid Hants Railway began operating in 1865 and was not only used to transport Hampshire watercress (hence the name), but it was also crucial to the military during both World Wars to transport military traffic between Aldershot and Southampton.
For further information on the history of the railway together with a list of activities, events and experiences hosted throughout the year for all ages, please visit www.watercressline.co.uk