At PhilSpace we are always looking to improve the service that we offer to our customers. We recently made the decision to invest in three brand new lorries.
Our first new lorry is ergonomically designed to allow us to transport containers or cabins easily and efficiently. The lorry is fitted with a trailer and a 45 metric tonne HiAB which allows us to off-load units from the trailer without having to detach it. This minimises the time it takes to offload containers making the process quicker and saving our customers time and money.
It is fitted with rear axle steering which means it is agile and can get into tricky sites where a larger lorry may not be suitable.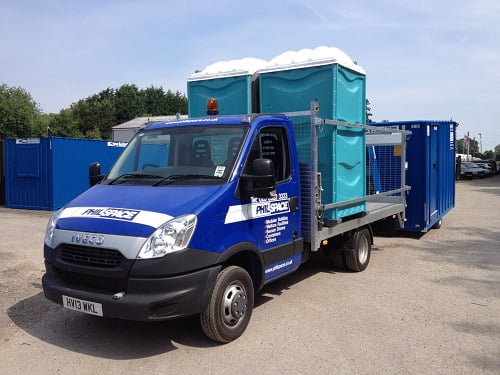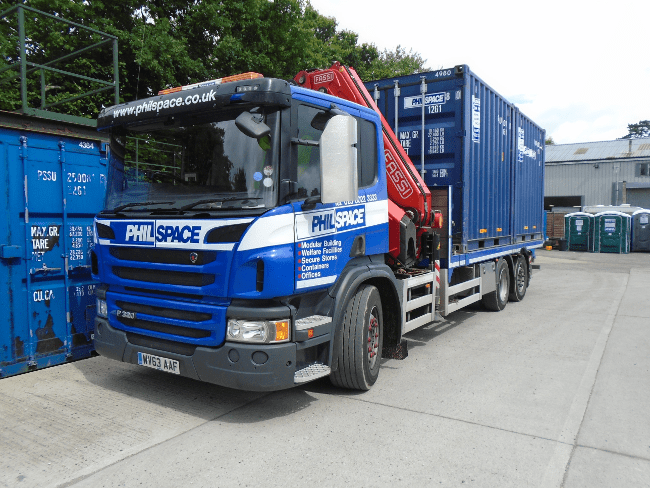 Our other two smaller Iveco tail lift trucks can deliver toilets, fence panels and tow Groundhog Units. Its large load space and heavy duty tail lift make lifting and loading easy and it has the capacity to take a large amount of goods to site in one go.
If you require a quote or advice about the delivery of containers or fencing, then please give us a call on 02380 223333, send us an email: enquiries@philspace.co.uk or visit our Contact Us page.