Providing Welfare Facilities for Site with Limited Space
We were asked by a Hampshire construction company to supply a 24' anti vandal open plan office and a 24' anti vandal split mess with drying room to a site in Drayton, Portsmouth.
Providing welfare facilities for the site workers was essential, but with limited space on site, double stacking the units was the solution.  As you can see from the photos, the access had limited width but with some clever manoeuvring by our drivers, the units were safely delivered and stacked.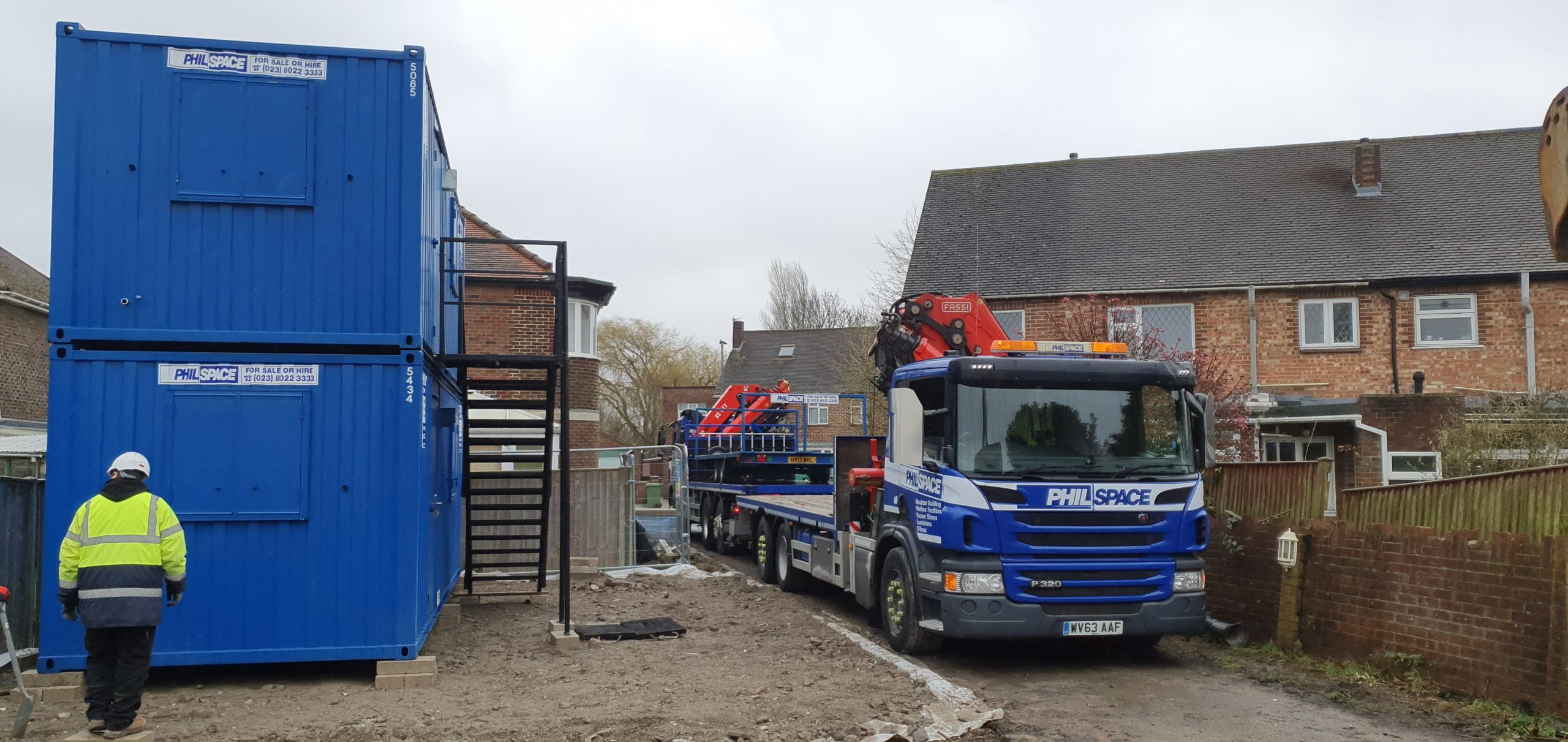 If you have limited space on your site or access is an issue, please get in touch with us to discuss a solution.